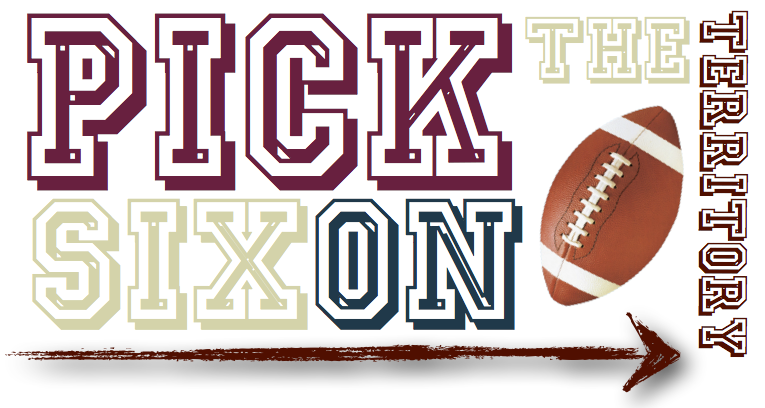 The 2013 season is quite the year of anniversaries.  It is the 20th Anniversary of the 1993 National Championship season.  We celebrated the 25th Anniversary of "Puntrooskie" at Clemson this season.  It's also the 10th Anniversary of "Rix to Sam" – one of the greatest plays in the history of the bitter rivalry.  A back an forth game came down to the fourth quarter as Florida State and Florida traded scores.  The Gators would go ahead 34-31 with just 2:50 left in the game.  After a huge 4th down conversion from Chris Rix to Dominic Robinson, Rix would find P.K. Sam in the end zone with 55 seconds left for a game winning 52 yard touchdown pass.
The Territory reached out to P.K. Sam to ask him about that play and other things in The Pick Six.
TT: Last year, The Territory voted on the Greatest Play in FSU History and "Rix To Sam" made it into the final eight.  What was that game like and what are your memories of that play?
PK: To be honest I dont remember the whole game. I know it was a good game and I remember having a really tough time judging the deep ball that game. I really can only remember the last drive. I still think that D Robs play was a bigger play but it was over shadowed by what I did. Till this day I get nervous watching those plays. Im SO glad I didnt drop it lol. I really thank God that I was picked to have such a cemented spot in FSU history. I do think it should be top 5 though!! lol
TT: You had the opportunity to go to one of the meccas of college football at Notre Dame and hand the Fighting Irish their worst home loss in history, while scoring the game's opening touchdown. Can you describe that experience?
PK: You can almost feel spirits in that place. The only other place like that was when I played against Green Bay Packers. VERY special place!! My wife is a BIG ND fan so I'm finally taking her to a game this next season. I think that's one place true football fans should go to at least once.
TT: After leaving Florida State, you had the opportunity to spend the next several years playing professionally in three different countries within the NFL, NFL Europe, and the CFL.  What are some of the big things you've taken away from those opportunities?
PK: Even though I didnt make the money I thought I would, to sit back and think that a ball my dad taught me how to catch would allow me to see the world is special…VERY special. It also shows you that what we do as Americans isnt always the "right" way. Football has given me more than money…It gave me memories and friends for a life time.
TT: Along with hundreds of other former players, I saw you made it back to Tallahassee for the NC State and the return of Bobby Bowden.  Tell us about the effect he had on you in your time at Florida State.
PK: Not sure if he had an effect because he was up in age by the time I was there. It was cool to play for a legend though. To think of all the talent that has walked on that field for Bobby shows he was doing something right. I hate it ended the way it did. Hopefully FSU will reach out to former players and keep us coming back.
TT: I know you're following the team season.  What are you thoughts of Florida State's football team this year?
PK: I think the biggest thing That FSU is consistent at now is finding really good QB's again. That's a huge piece of a championship puzzle. They look great!!
TT: Tell us what you're up to now.
PK: I'm in sales at LexisNexis. I have been flirting with the idea of coming back to FSU to finish up school and get into coaching. If I dont make it back I know I will be into coaching within Five years. I miss the game too much to sit in an office. I'm also enjoying being a dad. I have a beautiful daughter and two CRAZY little boys. They keep me busy to say the least.
Big thanks to P.K. for communicating with The Territory and helping us mark the 10th anniversary to one of the great plays in FSU History.