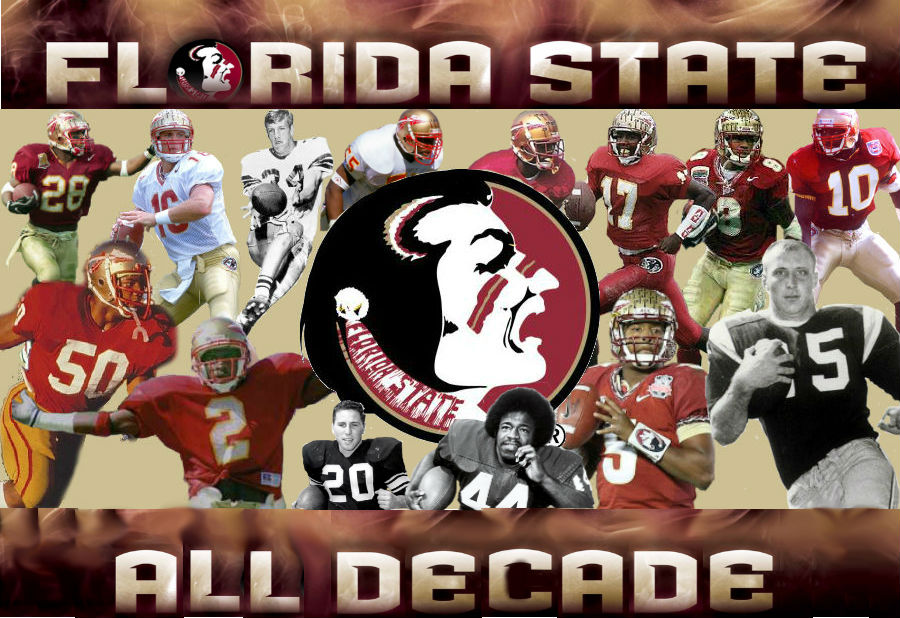 Chad Abram
Chad Abram was a 6'0″ 229 fullback out of Lakeland, FL.  Abram came to FSU as a defensive back and spent his first couple years in Tallahassee as a reserve safety and linebacker.  In 2012 Abram moved to fullback and played sparingly behind Lonnie Pryor.  As a senior, Abram got the starting nod and performed very well as a lead blocker helping vault the Noles to one of the top rushing offenses in the nation.  He led the way for the first 1,000 yard rusher since '96 as well.  Though he didn't touch the ball all that often, he was a reliable option with the ball in his hands catching 9 passes for 73 yards and 3 touchdowns, including a big TD for the Noles in the National Championship game.
| | | | | |
| --- | --- | --- | --- | --- |
| Year | Rushes | Yards | Yards Per Carry | Touchdowns |
| '12 | 4 | 20 | 5.0 | 0 |
| '13 | 7 | 29 | 4.1 | 0 |
Lonnie Pryor
Lonnie Pryor was a 6'0″ 229 lbs fullback out of Okeechobee, FL.  Pryor came to Tallahassee as a running back at just under 200 lbs.  He was quickly thrust into a fullback role as a freshman as he showed a willingness to block and be a true team player.  Over the course of the next couple of seasons, Pryor bulked up adding almost 30 pounds to his frame and became one of the top fullbacks in the nation that was reliable as a blocker, pass catcher, and ball carrier.  On top of his 376 yards rushing, Pryor had 117 yards on 13 catches out of the backfield.  Behind his blocking, Florida State had the 4th highest yards per carry average in the nation and finished averring over 200 yards rushing per game.  A fan favorite for his constant smile, team first mentality, and unselfishness, Pryor went out with a bang in the Orange Bowl.  He finished his career with a 5 carry, 134 yard, 2 touchdown performance cementing his status a Nole legend.  Lonnie Pryor spent last season on the practice squads of the Jacksonville Jaguars and Tampa Bay Buccaneers and is currently with the Tampa Bay organization.
| | | | | |
| --- | --- | --- | --- | --- |
| Year | Rushes | Yards | Yards Per Carry | Touchdowns |
| '09 | 27 | 156 | 5.8 | 3 |
| '10 | 23 | 112 | 4.9 | 4 |
| '11 | 27 | 74 | 2.7 | 2 |
| '12 | 47 | 376 | 8.0 | 8 |