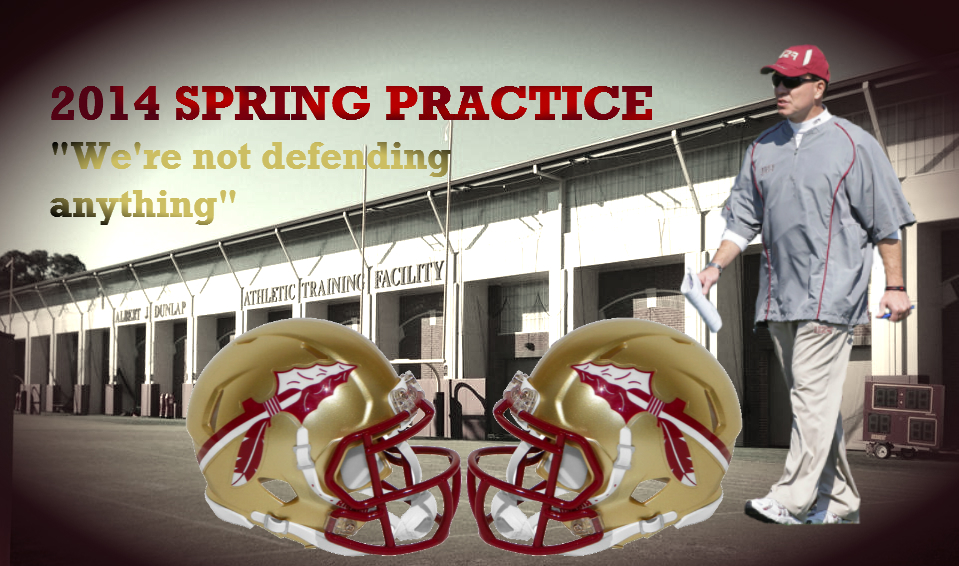 Five Things to Watch For
Will a defensive tackle make strides?
In 2012, Florida State had a defensive tackle rotation that was the envy of most of college football with Everette Dawkins, Amp McCloud, Timmy Jernigan, and Demonte McAllister the main four and Niles Lawrence-Stample and Eddie Goldman providing a few snaps in relief.   Last season, the rotation got a little smaller, but the quality was still extremely high.  Timmy Jernigan was dominant, while Demonte McAllister, Jaccobi McDaniel, Eddie Goldman, and Niles Lawrence-Stample gave the Noles good depth.  From those last two years Everette Dawkins, Amp McCloud, Timmy Jernigan, Demonte McAllister, and Jaccobi McDaniel are gone.  That leaves just Eddie Goldman and Niles Lawrence-Stample who have played significant snaps for the Noles.  So what must happen to limit the drop off of the interior of the Seminole defensive line.
First, Goldman and Lawrence-Stample must raise their game.  Goldman really started to come on and dominate toward the end of last year and Lawrence-Stample was consistently solid all year.  Both are capable guys who were highly rated out of high school, particularly Goldman who was a former five star and the #3 rated defensive tackle out of high school.  Asking either guy to fill the shoes of Jernigan is a bit unfair as Jernigan is a top talent who is expected to go in the first round of the NFL draft.  However, if Goldman can build on his progress of last season, he can become a dominant force.
A couple of younger guys need to step up their game to give the two presumed starters a break without too big a drop off.  Derrick Mitchell, while not exactly a younger guy as a junior already, played in seven games last season without much impact.  Justin Shanks is a big body that's actually gotten a lot smaller.  He came in at close to 350 lbs, but has slimmed down to 313.  He was a four star out of high school, but only saw action in 4 games last season and has seemingly struggled with very little noteworthy things coming out of camp or practice from the coaching staff.  The only other defensive tackle on the roster right now is redshirt freshman Keith Bryant.  He was a top 20 defensive tackle out of high school, but with the redshirt last season, there's not much known about how Bryant can be expected to preform.
Something else to keep an eye on this spring is weather jumbo defensive end Mario Edwards slides inside more often or if the Noles show more 3-4 looks this spring with Goldman, Lawrence-Stample, and Edwards on the line with Eligwe, Casher, Walker, or Thomas as a bit of jack position like we saw Christian Jones play last year.
Florida State needs as many guys to be ready because even if every defensive tackle is game ready, they are still a little short staffed with just five.