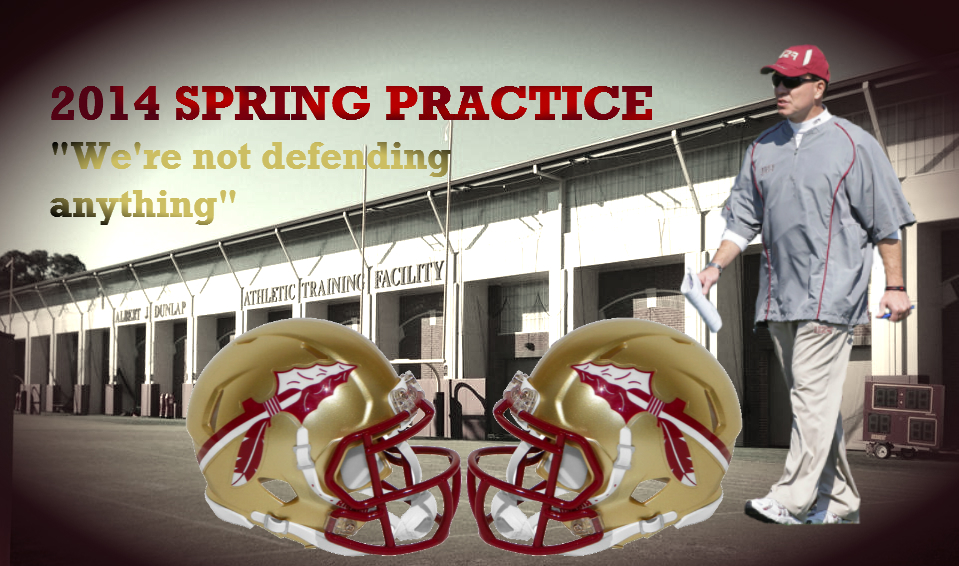 Five Things to Watch For
Runningback should be exciting to watch!
There's not a whole lot of questions to be answered about the running backs this spring.  Karlos Williams will be the number one guy and should get a majority of the carries this season.  The rest of the carries will be split between Ryan Green, Mario Pender, and Dalvin Cook.  So, it's not so much keep an eye on developments as much as it just enjoy what you see.  This is a quartet of really talented, speedy, game breaking backs.  Unfortunately, Cook is going to miss the spring with a shoulder injury it looks like, so Nole fans won't get to hear of his exploits or see him in action until the fall.
It will be nice to see what Pender can bring to the table.  Florida State fans have been anxiously awaiting Pender's field time for a couple of years.  His freshman season was derailed with a groin injury and then he was academically ineligible in 2013, but if reports are accurate he's found a renewed focus and determination and that could bode well for the Garnet and Gold.  He has an explosion that few backs recently have had for the Seminoles and the versatility to run inside and outside.
Florida State faithful got a glimpse of Ryan Green in 2013 and, in limited action, had to like what they saw. While he was bottled up on occasion, he showed quickness and speed and made a couple of very impressive runs.  Much like Pender, Green was an extremely high rated back with great speed and explosion.
Of course the guy that FSU fans are really excited to see in an expanded role is Karlos Williams.  After finally making the long rumored move to the offensive side of the ball last season, Williams didn't disappoint.  He memorably took his first touch 65 yards for a touchdown and never really looked back.  By the end of the season, he had become arguably the second best back on the team and finished with the second most carries, yards, and touchdowns and a gaudy 8.02 yards per carry average.  Now the question is what he can do with a full offseason of running back work and learning the position.  While that won't really come to fruition until the fall, spring time should be a fun time for Noles fans to follow and watch during the spring game.
Come this fall, when Dalvin Cook joins the fun, and Florida State will have it's most potentially explosive backfield in a long time, if not ever.  Cook, Green, and Pender are all former top five running backs out of high school and Williams is simply an athletic freak it was one of the top athletes in the nation out of high school.  With a veteran offensive line and the Heisman trophy winner at quarterback, this could be a huge year on the ground for the Noles.