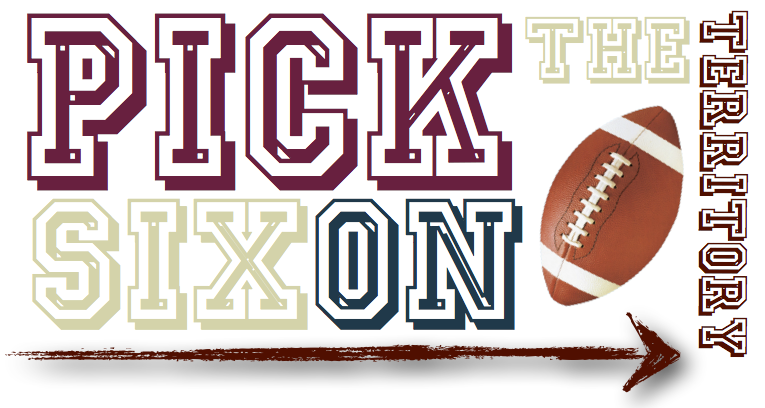 This week we have a Territory regular, Mr. Blonde, with us for Pick Six. Blonde is a longtime member of The Territory and certainly one of the good Gators. He has a unique knowledge of both teams as he's an ardent Florida supporter, but also has a knowledge of the Seminoles and our history that would put most Seminole fans to shame. He is a former offensive lineman at Florida and is currently a sports reporter in Central Florida. A big thanks to Mr. Blonde for joining me!
1)  It's no secret that Florida's offense has been weak the past couple of years. That said, Florida put on quite a show against Georgia with a dominant run game. With Florida State's weakness up the middle and linebacker play, do you foresee Florida having similar success against the Noles this weekend?
A: Not at all. I'm not sure what happened in that game, but it was a perfect storm for UF. Georgia and FSU's defenders are different and this works to FSU's advantage. The DE's on Georgia (Ray Drew & Leonard Floyd) are great pass rushers from the edge and just average against the run. So, the opposite of Mario Edwards Jr and Demarcus Walker. Edwards and Walker have been very good at setting the edge this season, and most of UF's runs against Georgia bounced outside. That will be difficult against FSU. I think if the Gators can run as well as BC did, (150-200 yards), that would be considered successful.
2)  Treon Harris is slated to start for Florida this weekend. He was impressive in high school without looking very polished, but produced results. However, outside of the Vanderbilt game where he threw 21 times, he hasn't thrown more than 12 passes in a game and is only completing passes at a 54% clip. Will Florida stick with the run heavy gameplan or do you think Florida tries to keep in balanced and try to take advantage of FSU's linebackers in coverage similar to what Miami did early on a couple of weeks ago?
A: No doubt about it, UF will want to run a lot. And that includes runs from Harris. He's only 190 lbs, but surprisingly effective running up the gut. Like BC, they'll want to limit his throws to 10-15 attempts. One thing though, if FSU loads the box, which they haven't show the tendency to do lately, Offensive Coordinator Kurt Roper will take big shots down the field. Wide Receivers Demarcus Robinson and Quinton Dunbar are both home run hitters with their speed. As you can see with Harris' 10.7 yards per pass, they aren't afraid to throw long.
3)  While Florida has struggled the last couple of years, it certainly hasn't been because of the defense. This year the Gators are near the top in most defensive categories and are 12th FEI defensive rankings and 26th in S&P+ defensive rankings. What are the strengths of this defense?
A: The defensive line is deep and talented, even with the dismissal of DT Leon Orr. There's a steady rotation of 8-9 players without any drop off really. It starts with Fowler, but more on him later. Up the middle, Jonathan Bullard (a converted DE) and Ex-Seminole Darious Cummings have been steady and consistent. The freshmen playing behind them have really been coming on, lately, including Joey Ivie, Caleb Brantley, and Gerald Willis. Other than Fowler at DE, Bryan Cox Jr. has been better than expected this year, and keep an eye on Alex McCallster, who leads the Gators in sacks with six. He's our version of Featherston, tall, skinny and disruptive against the pass.
Linebacking is the opposite. We're not deep at all, due to season ending injuries to starters Neiron Ball and Jarrad Davis. Antonio Morrison has been decent in the middle and Mike Taylor is ok, but look for Nick O'Leary to have a big game against this bunch. Ball and Davis were the athletic guys who were good in coverage.
4)  Vernon Hargreaves III is the Gators top defender in the secondary and arguably the best defensive back Florida State will face this season. Reports are that he will not shadow Rashad Greene this weekend. Do the Gators have the talent in the secondary in addition to Hargreaves to slow down the Florida State passing attack?
A:It started out as a disaster against Kentucky and Alabama. But Will Muschamp is not afraid to throw true freshmen defensive backs on the field early, and it's paid off. At times, the UF defensive backfield will consist of three true freshmen(Jalen Tabor, Quincy Wilson, and Duke Dawson) and two sophomores(VH3 and Keanu Neal) They're all very talented and Tabor may end up being the best of the bunch:
5)  Another big matchup in this game will be Dante Fowler Jr. up against the Florida State offensive tackles. Florida State fans are excited about changes on the offensive line that has seen the move of left tackle Cameron Erving to center and Rod Johnson inserted in the lineup at left tackle. That said, Johnson is a freshman and hasn't yet gone up against an NFL talent like Fowler. If Fowler flips sides, he'll be facing a senior in Bobby Hart, that can be inconsistent. How do you see that matchup going and how important is it for the Gators to get consistent pressure on Jameis Winston?
Fowler has been as good as advertised this year despite his modest sack numbers. He's disruptive as hell, and they'll move him all over the place to look to get him in space. He's struggled this year with big tackles and teams running right at him. LSU's La'el Collins and Alabama's Cam Robinson had success against him in that area, so Rod Johnson could use his size to neutralize him. I expect he'll be at LDE just as much to match up against Bobby Hart, who has been FSU's most inconsistent lineman. The most impressive thing about Fowler has been his non-stop motor this year. I really never knew he was such a high effort player until this season.
Simply put, UF has to get pressure on Winston, and preferably without blitzing too much. That's their only shot on D.
6)  The Florida State running game has been inconsistent all year, but has really shown some signs of improvement since the aforementioned moves on the offensive line. Dalvin Cook has really brought a big play potential to the run game and Mario Pender may be coming into this game more healthy. Florida State likes to remain balanced even though they've shown a greater propensity to throw this season. How will the Florida run defense fare against the Noles and can they force the Noles to be one dimensional?
A: The running games that gave Florida problems this year were the power running games with big backs, Fournette at LSU and Chubb at UGA. FSU really doesn't run it that way. I think it's more due to the styles of their backs, because I think their OL is capable. I do think your FB hasn't been a great thumper type that's needed to be a power team. FSU runs the zone stuff, and Cook scares me much more than Karlos, frankly. We could bottle Cook up all game, and then one crack and he's gone.
Bonus Question: First, are we finally going to get a visit from a longtime Territory member at the Prime Spot? Secondly, how do you think the game goes and what is your prediction?
A: I really wish I could, but this isn't going to be the year.
In my heart of hearts, we win a close, exciting game, and Will Muschamp, who I like a lot as a person and deserves success somewhere, is carried off the field by his team. But life isn't a Disney movie. I've watched just about every FSU game this year, and every week, I think we're going to see that dominating team of last year. I don't think it's for a lack of trying, I just think the FSU defense is young and thin at important areas (DT, LB) and you're also getting every team's best shot. I don't think this week will be any different.
If, and this is a BIG if, the Gators can stay turnover free and force a few of their own, I think it's a close game they can win. Also, they could use a play in the return game from Andre DeBose. He's really dynamic, especially returning punts. Don't let him get a head start, he hits top speed quickly. In reality, I think this game is close for a half, and the better team makes more plays in the second half to win. I'll go with FSU 31, UF 13.
A big thanks to Mr. Blonde for giving us some insight to the 2014 Gators. Also, on this Thanksgiving week, a big thanks to him, chemosabe, and other Gator fans that have always been good members of our online community!