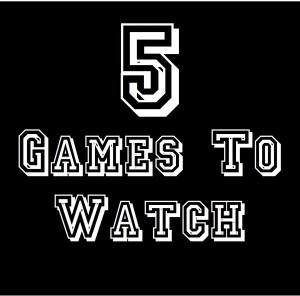 LSU  at  Texas A&M- Thursday, 11/24  7:30 pm EST,  ESPN
This game doesn't mean anything in the national picture, but you gotta watch some football on Thanksgiving Day and for some people the NFL just doesn't cut it.  This should be a good game as two teams that were at one point ranked in the Top 5 (don't laugh) face off.  LSU is coming off a disappointing loss at home against Florida while Texas A&M is limping to the finish after losing 3 of the last five including an unimpressive 23-10 win over lowly Texas-San Antonio.
Washington  at  Washington State  – Friday, 11/25  3:30 pm EST,  FOX
What do we need after a day of over eating and watching football…more football of course and it's coming at you in waves on Friday, but this is definitely the game of the day.  When is the last time the Apple Cup meant this much in the National Title hunt? The winner earns a place in the Pac12 Championship as the winner of the North Division.  More importantly, at least for the Washington Huskies, is that they still have a shot at the playoff with a lot of important football left to play. To get that chance, however, they've got to get a win over their instate rival.  Expect a high flying affair as both teams are in the Top 10 in scoring averaging more than 42 points a game.
Michigan  at  Ohio State – Saturday, 11/26  12:00 pm EST,  ABC
One of the biggest games in this history of one of the most storied rivalries in the college football. Both teams are angling for inclusion in the College Football Playoff.  Ohio State has won 4 straight in the series and 11 of the last 12 meetings. A matchup of two of the top coaches in the college game today. This is a de facto playoff game and should be a good one.
Auburn  at  Alabama – Saturday, 11/26  3:30 pm EST, CBS
Before this season began, and even early this season, this probably wouldn't have been considered a game of any impact.  Auburn had been floundering and the greater question was whether Gus Malzahn would still have a job by the time the Bama game rolled around.  The Tigers have played good defense all year and have found enough of their run game, especially in the middle of the season, to rise all the way into the Top 10 at one point.  The injury of quarterback Sean White has brought Auburn back down to earth and they're about to go up against the most consistent juggernaut of the season. Bama has a usually dominant defense led by a stout defensive line and a stud linebacker…wash, rinse, repeat. The offense, however, has a whole new dynamic element with freshman Jalen Hurts who has rushed for over 800 yards while throwing for 2100 thus far.  A few weeks ago I would have given Auburn a pretty good chance in this one, but I think Bama runs away with this one.
Michigan State  at  Penn State – Saturday, 11/26  3:30 pm EST, ESPN
Penn State is within striking distance of the Big Ten Championship game and, possibly, a birth in the College Football Playoff.  That would have been fairly unbelievable to start the season, but here we are with one week to go and a victory over Michigan State (quite likely) and an Ohio State victory over Michigan (quite possible) would put the Nittany Lions in Indianapolis. If that happens, than Penn State has a decent shot at the top four a birth in the CFP.  Michigan State has been a train wreck this season losing eight of nine games with the lone win over an embarassing Rutgers team. That said, the Spartans gave Michigan State a game and were an extra point away from sending it to overtime against Ohio State, so Sparty has some fight left in him.
Honorable Mention
Georgia Tech at Georgia – Saturday, 11/26 12:00 pm EST, SEC Network
Notre Dame at USC – Saturday, 11/26  3:30 pm EST, ABC
South Carolina at Clemson, 11/26 7:30 pm EST, ESPN