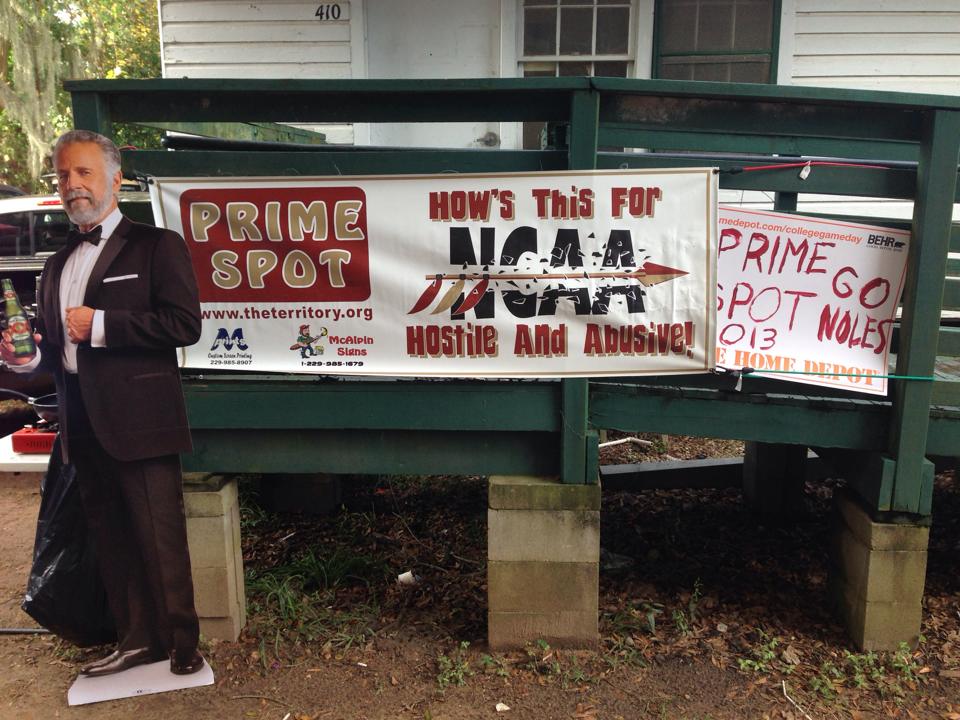 The Prime Spot is the unofficial tailgating home of The Territory.  It started sometime in 1997 when the site owner at the time, JD, took up an offer from a former high school classmate to come tailgate at Doak Campbell Stadium with him.  That friend happened to go by PrimeNole on the message board. The tailgate quickly
became referred to as "The Prime Spot".  While the actual location has changed several times over the last 15 years or so, the name and many of the faces have stuck around.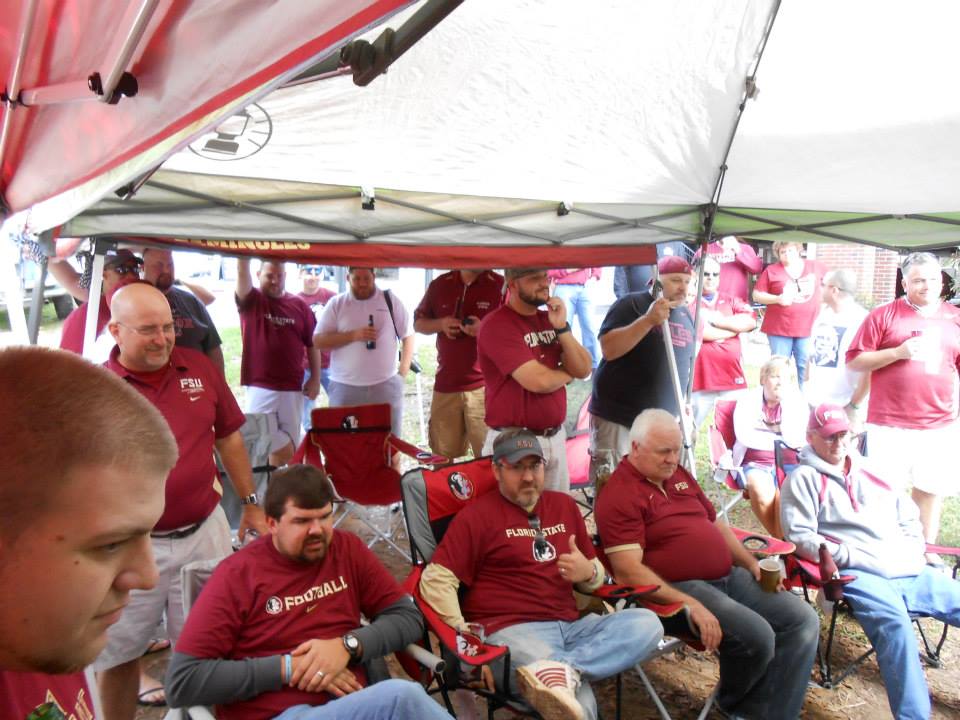 The Prime Spot travels, too – Colorado, Notre Dame, Georgia Tech, Florida, Clemson, Bowl Games – it doesn't matter.  If there is a group of "internet friends" who come together to tailgate then there is a Prime Spot.
Stroll up to the bar (yes we have one for big games) or sit down and watch some games on the TV (we have two).  So, feel free to come by, have a drink, shuck an oyster, put a face and a real name to a message board handle, and talk Florida State football.
Where Is the Prime Spot on Gameday