#23 Ricky Aguayo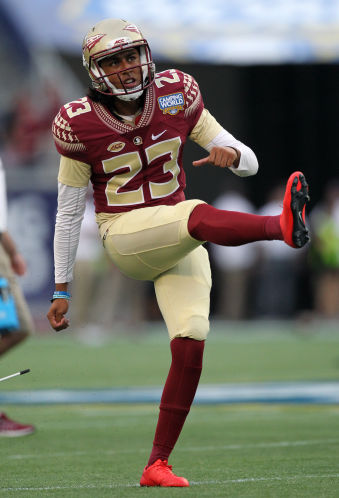 Ricky Aguayo
Sophomore
Kicker
6'2″ 196 lbs
Ricky Aguayo got off to an amazing start as a freshman in 2016 as he set an FSU record by going 6 for 6 in the season opener against Ole Miss.  He would go just 13-20 for the rest of the season and struggled outside of 40 yards.  He was 12 for 12 inside of 40, but just 7 of 14 outside. He was named to ESPN's Freshman All-American team for his efforts, however, and was an Honorable Mention All-ACC.  Improved distance and consistency beyond 40 yards will help elevate him into more of a weapon.
#23 Hamsah Nasirildeen
Hamsah Nasirildeen
Freshman
Defensive Back
6'4″ 210 lbs
Hamsah Nasirildeen is a true freshman defensive back out of Concord, North Carolina. Nasirildeen was a 4* prospect out of high school and the #1 player out of North Carolina.  A top 10 safety in the nation, Nasirildeen is a tall, rangy player that is a also a hitter – he played some linebacker in high school.
#23 Travis Minor (1997-2000)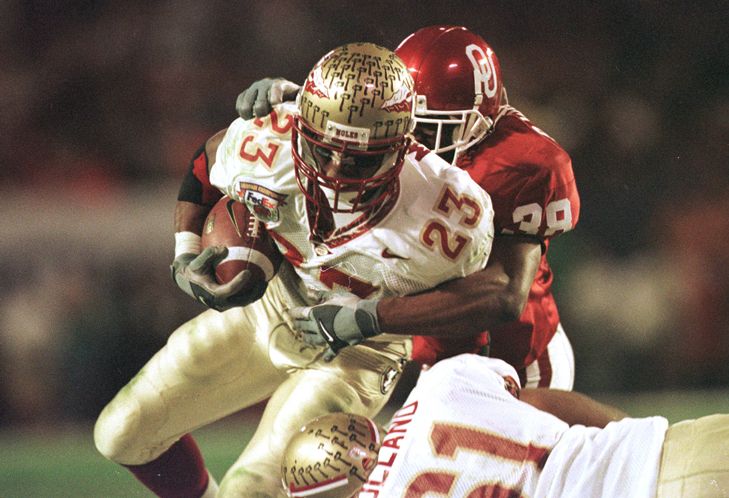 23
Clyde Stanaland (1947)
Leonard Melton (1948-49)
Bob McGinnis (1949)
Jim Arnold (1950-51)
Fred Greene (1952)
Sonny Titus (1953)
Ham Bisbee (1954)
Jerry Henderson (1955)
Hal Cummings (1956)
Johnny Sheppard (1957-58)
Ralph Parkman (1960)
Jack Forehand (1961)
Jim Loftin (1962-63)
Wayne Giardino (1964-66)
Bobby Lent (1967)
Don Hilsmier (1967)
Don Pederson (1968-70)
David Eddy (1971)
Lester Payton (1972)
Chris Griffin (1972-75)
Jackie Flowers (1976-79)
Homes Johnson (1980)
Tracy Ashley (1981-83)
Jerome McCoy (1984)
Deion Sanders (1985)
Ray Gibson (1986)
Pat White (1986-87)
Brady Jones (1988)
Bryce Abbott (1988-91)
Eric Black (1992)
Shawn Gay (1993)
Byron Capers (1993-96)
Mitch Scharf (1997)
Travis Minor (1997-00)
Jerome Carter (2001-04)
Antone Smith (2005)
Roosevelt Lawson (2006-08)
Chris Thompson (2009-11)
Gerald Demps (2012-13)
Jared Armstrong (2012-13)
Je'Twan Smith (2014)
Freddie Stevenson (2014-15)