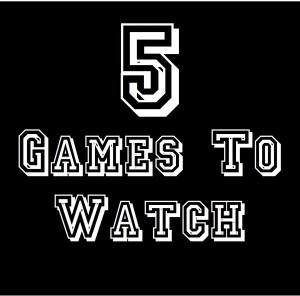 Georgia Tech  at  #1 Clemson  Thursday, August 29th, 8:00 pm, ACC Network
The defending national champions and preseason number one team in the nation take on a new look (uniform and playing style) Georgia Tech team to open the football presentation on the ACC Network.
#17 Wisconsin  at  South Florida, Friday, August 30th, 7:00 pm, ESPN
A unique matchup that presents a challenge for Wisconsin to start the season.  Friday night brings some weird results and a steamy Florida night to kick off for the Badgers could be of interest.  Plus, it's Friday night of opening weekend, you gotta watch 5 straight nights of college football!
#2 Alabama  vs  Duke (Atlanta)  Saturday, August 31st, 3:30 pm, ABC
How will the loss of Dylan Moses for the season effect the Crimson Tide against….nevermind, just kidding.  It won't matter.  Bama will continue to flex their muscle in opening season games and I'm not sure what Duke is doing in this game anyway.  I'll be watching, though.
#16 Auburn  vs  #13 Oregon (Dallas), Saturday, August 31st, 7:30 pm, ABC
Arguably the top matchup of the opening weekend.  A rematch of the 2010 National Championship game, this game pits a couple of teams with high aspirations, but question marks surrounding.  How will NFL prospect Justin Herbert, the Oregon quarterback, fare against one of the top defensive lines in the country? Will true freshman Auburn quarterback Bo Nix have what it takes to open his college career on this big of a stage?
Houston  at  #4 Oklahoma, Sunday, September 1st, 7:30 pm, ABC
Oklahoma starts it's third consecutive transfer quarterback with Heisman dreams when former Alabama quarterback Jalen Hurts suits up for Boomer Sooner. Houston defeated Oklahoma in their most recent 2016 meeting, but the Cougar defense really struggled last year and they lost Kendal Briles who turned around the Houston offense after a dreadful 2017 season.  Oklahoma should roll, but opening weeks can be ugly.